Looks like the latest Sonic is yet another disappointment, and Alien: Isolation has fallen short of sales goals as well, despite critical acclaim.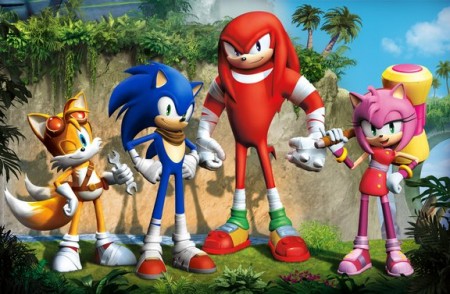 Sega's big licenses aren't having the greatest time of things as of the last few years. The company overall saw a nice boost, year over year, leaping up 41%, but Sonic once again proved that maybe leaving him in the dust for a while wouldn't be the worst thing in the world.
The reinvention of the series, Sonic Boom for the Wii U and 3DS, performed worse than any other Sonic title ever. The game sold only 620 thousand copies, and received a critical drubbing for both incarnations of the new narrative (we didn't even review it for the record). It also had the ignominy of, again, being a Nintendo exclusive. While the 3DS is a pretty popular little piece of hardware, the Wii U… isn't. Sega actually blamed the 'hostile market' for the game's failure, and while I do agree that that was probably part of the problem, it certainly wan't the nail in the proverbial coffin. Just look at the review scores and you'll see what that was.
Another huge issue that spawns out of this flop, is that Sega is putting a lot of faith in the Hedgehog going forward. Not too long ago, we reported that the publisher was going to be looking to the PC and mobile spaces, as well as merchandising and, yes, Sonic to lead them in the future. Now with this latest debacle from the formerly great platforming hero, you have to wonder if the company might shake that strategy up a bit.
As for Alien: Isolation, well, that was a good to great game and maybe the best Alien themed game in years (possibly ever). Still though, it fell short of what Sega was looking for, performance-wise. Alien sold in the neighborhood of 2.1 million copies across all platforms, which isn't anything horrible, but isn't the blockbuster that the company hoped it would be either. Sequel in doubt? I'd say so.
Source: MCV