Cutting staff and focusing on an all-digital, PC and mobile only future, Sega is cutting staff in huge numbers. And that's not all as they intend to also focus on merchandising and… Sonic the Hedgehog.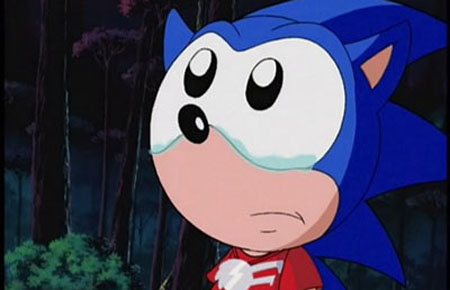 Now, before we get into this, I'm going to warn you- it's going to sound somewhat insane. Not the PC part, that's as good an idea as it's always been for the company. Since Sega went third-party, they've done quite well in the PC space with games like the Total War series and the like. As for mobiles, well, that's a solid idea too, though I don't agree with going solely into that arena and cutting out consoles.
Getting classic Sega characters some good merchandising might be a good strategy for making some cash, but focusing on Sonic the Hedgehog probably isn't the best of ideas after the massive flops that both Sonic Boom games were.
Not only is Sega cutting 300 jobs and closing offices like their San Francisco location, and not only are they shifting away from consoles and heading solely onto the PC and mobile phones, but they're also going to put a focus on Sonic. Yes, that Sonic.
So forget that Alien: Isolation was a critical darling (for the most part), and that it made plenty of cash and got a good deal of fan support, because the same character that saw not one, but two flops this past Holiday Season, is going to take center stage for the publisher. The gaming public has proven themselves to be apathetic at best to the character with his sole hit in the last few years coming with Sonic Generations, and yet Sega is making him one of the cornerstones of their new business plan. I really honestly don't get it.
I guess we'll see though. Maybe Sega has an awesome new Sonic heading exclusively to the PC, with a few iOS and Android titles to support and expand up on it in the works. I'd like to see nothing short of that as Sonic was always one of my favorite characters and I loved the series while it was cast in 2D on the Genesis. We'll keep you updated on that end of things, as it stands now though, a whole mess of people are out of jobs as Sega struggles to find itself- and that's lousy no matter how you slice it.
Source: MCV