Like you probably didn't see this one coming, but Ubisoft has made the 'Complete Edition' of last year's Far Cry 4 official.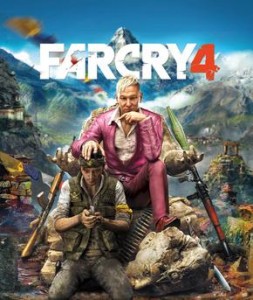 Including pretty much everything released to date for the game, the Complete Edition of Far Cry 4 is, well, complete. Kidding about 'GotY' editions aside, FC4 was one of the best shooters of 2014 on both current and last-gen consoles (and the PC) and a real gem in the series. Carrying across many of the themes and mechanics of Far Cry 3, part 4 created some awesome new encounters and possibilities thanks to its Himalayan setting and new looney bad guy.
Since launch too, Ubi has released a bunch of great expanded content including the Valley of the Yeti missions, which adds in a brand new opponent in the title creatures. Here's what you'll get in the new and improved box, aside from the base game (which again, was already pretty great)-
The Syringe DLC: Players must find a rare and potent recipe before Pagan Min's forces use it against the rebels.
Escape from Durgesh Prison DLC: Without anything to defend themselves with, players will have to complete a series of challenges to reach an extraction point.
The Hurk Deluxe Pack contains five missions and an arsenal of new weapons including "The Impaler", Hurk's harpoon gun.
Overrun DLC allows players to team up as Rakshasa or Golden Path to swarm conflict zones and overrun their opponents in maps based on Kyrat's countryside.
Valley of the Yetis DLC: After crashing in the Himalayas, players must explore a new frozen landscape and discover the secrets behind a mysterious cult.
So if you have yet to dive into he world of Far Cry 4, the Complete Edition is as good a way to go as any other. You can catch it at your local game shop or on digital download storefronts starting on June 19th for both the PS4 and the PC. No Xbox One edition? No 'last-gen' editions? Nope, for now anyway, it looks like there aren't.