One of the strangest sagas in the present gaming industry continues as Hideo Kojima appears to still be with Konami… for now.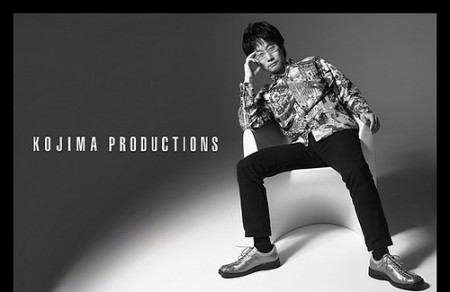 Widely reported to be the case, was the recent severing of ties between publisher Konami and Metal Gear (among other things) game director Hideo Kojima. The company and the man had a major disagreement and that led to the removal of Kojima's name from all Metal Gear projects (including Metal Gear Solid V) as well as the apparent death of Silent Hills, a horror project that he was directing in conjunction with film director Guillermo Del Toro.
Last week, voice actor Donna Burk came out and joined others at Konami in pleading with fans to not avoid and boycott MGSV, like there was ever a chance of that happening anyway. In any event though, she commented in the affirmative that Kojima was fired, which hadn't really been mentioned anywhere in that specific of a way. And now, she's sort of recanting. Sort of.
Basically, the actor now says that Kojima is still very much involved in The Phantom Pain's development, which has been a somewhat questionable issue since the news broke that Konami and he were having problems, despite Kojima looking like he was still involved in the project and would be with Metal Gear as a series till the completion of the game. Kojima himself has gone quiet as of late though, and that's not helping things any as more than a little speculation is flowing around at the moment.
So if you're looking for a definitive word on things, well, there isn't one really. What it looks like now though, is that Kojima will be working on Metal Gear Solid V: The Phantom Pain, but that'll be the conclusion of the famed director's line of work with Konami. More to come? Yeah, probably.
Source: MCV