From the 'why wasn't this already a thing' file, Microsoft has announced a Master Chief Collection Xbox One bundle pack.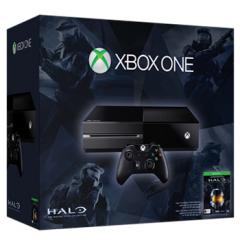 All Master Chief, all the time. The Master Chief collection of course launched last Fall and includes all the Chief starring Halo titles, which are Halo's 1 through 4. And with all that, you get the full collection of Halo multiplayer maps et all as well, which is worth the price of admission for most people alone.
Of course, there've been issues since the game launched with matchmaking and such, but most of that seems like problems that have been solved at this point and the game is certainly a fantastic value. Even if you're just playing the remade Halo: Combat Evolved and Halo 2, let alone Halo 3 & 4, it's more than a worthy play through. Put simply, as a pack in for the Xbox One, it's pretty awesome.
The Master Chief Collection Xbox One is inbound pretty quick too and should be around this month, so if you were waiting to pick up Microsoft's newest console, that time might have finally dawned.