Warner Bros is pretty bullish on mobile games and they've got a pretty impressive lineup on the way for gamers to dig into.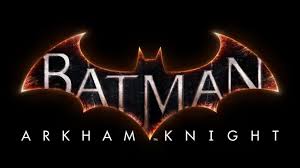 Some of what was announced was already known, like the mobile port of Mortal Kombat X for instance, but there's also a tie-in for Batman: Arkham Knight that looks mighty interesting (you play as a would-be crime lord), as well as a Game of Thrones strategy title and more.
It really should't come as a surprise to anyone to see Warners continuing to aggressively attack the mobile market. The formerly niche area of gaming has exploded in the last few years and is right there with dedicated handheld consoles, surpassing them in some ways, both graphically and with an install base that's really second-to-none. They're also a great way to drum up even more interest in the console titles that'll be launching alongside some of them, like with MKX and Arkham Knight.
"In just four years, we have launched 25 games with more than 150 million installs worldwide across diverse fighting, strategy, puzzle and action adventure genres, and we will focus our business on a strong games-as-a-service model in 2015," said Greg Ballard, Senior Vice President, Mobile, Social and Emerging Platforms, Warner Bros. Interactive Entertainment. "Our line-up of strong titles will deliver deep player engagement, as well as innovation like console game connectivity with games including Mortal Kombat X and Batman: Arkham Underworld."
Those are some impressive numbers, and they don't stop there, as WWE Immortals, which was released on January 15th, has already racked up some 7 million installs on mobile devices. Let that one sink in for a second… 7 million installs in under two months.
Think this is a lucrative zone for just about any publisher to get into and exploit? Oh yes. Of course, it helps to have games that people actually will want to play, and that's where Warner Bros' ace franchises come in. Here's the full list of what was announced as on the way in 2015, as well as a wee bit of info on each. We will, of course, have more for you as it's released.
Mortal Kombat X, NetherRealm Studios
The game blends fighting and card collection for a whole new way to experience Mortal Kombat on mobile platforms. Featuring cinematic gameplay and visceral Fatalities, play as legendary and all-new fighters created for Mortal Kombat X.  Players who also own a forthcoming console or PC version of the game will have the ability to unlock content in the mobile game and vice versa.
Batman: Arkham Underworld, Turbine
Rule Gotham City!  Build your hideout, then recruit and train an army of henchmen to do your bidding. Command iconic super-villains from the Batman: Arkham universe, including the Riddler, Harley Quinn and Killer Croc, to become Gotham City's next criminal kingpin.  Sign up for beta at www.arkhamunderworld.com.
LEGO Batman: Beyond Gotham, TT Games
The Caped Crusader joins forces with the super heroes of the DC Comics universe in this premium game and blasts off to outer space to stop the evil Brainiac from destroying Earth. Now the greatest super heroes and the most cunning villains must unite and stop Brainiac before it's too late.
DC Comics Legends, WB Games San Francisco
Gamers will grow their collection of legendary DC Comics super heroes and villains, customizing super teams with the right heroes for each encounter in this mobile RPG.
(Game title to be revealed at a later time)
Conquer Westeros in an epic combat strategy game based on the hit television series from HBO®. Prove the wit of your spies and the might of your forces on the battlefield as you extend your dominance across the seven Kingdoms. Join an alliance, rise to power, and then try to take the Iron Throne if you dare!