Get back to San Andreas or join the dynasty this week with Xbox's Deals with Gold.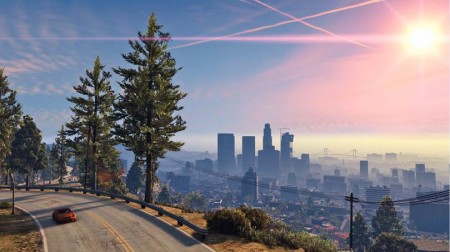 GTA V and Duck Dynasty are on sale this week for Xbox One owners. Set in the beautiful city of San Andreas comes the popular third person adventure game from Rockstar North, GTA V. Set back in the popular locale from GTA 3, get ready to experience San Andreas in a way like never before. GTA V tells the story of three criminal friends and their attempt at one last heist. This massive sandbox game has been updated for the Xbox One and features an amazing online play complete with races, capture the flag and free play, but still no word on when heist will be added. The bundle on sale will help new people or returning people get a jumpstart on earning some cash in online play. GTA V & Free Bull Cash Card is available now for $59.49, a savings of 20 percent from the original price of $69.99.
In Duck Dynasty, players will join the Robertson clan as they go hunting and fishing. Learn how to use the famous Duck Commander while Willie and Phil give tips on how to make good duck calls. Players will get to explore nature in a 4×4 truck or get out into the wild on an ATV. Hop on an airboat and hunt down some wildlife with Si. Save 50 percent on Duck Dynasty this week and play just $25.00.
Xbox 360 owners can get GTA V for $25.19 or Duck Dynasty $19.99. World of Tanks is also on sale for $50.24 and this bundle includes Currency Mega Pack. Both Tomb Raider Underworld and Tomb Raider Anniversary is on sale for $4.99. For a full list of all the games on sale, click here.