Is THQ's second romp through the apocalypse current-gen bound?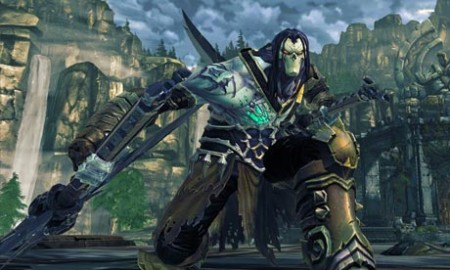 It just could be, as a leaked (or just posted early, however you want to look at it) Amazon.com listing has shown. The listing, picked up by website AllGamesBeta, shows a Darksiders II: Definitive Edition for the PS4 and with a nebulous street date of December 31st, 2015. Along with that were posted a few other titles like MX vs. ATV Supercross Encore Edition and The Book of Unwritten Tales 2, all with the same placeholder release dates.
Re-releasing games onto current generation consoles has been pretty common here in the early goings of the PS4/Xbox One era, and it isn't too unlikely that a similar fate might be in store for Darksiders II. The Death-starring sequel to the very well-received original was critically praised, and a remake might be just what the doctor ordered to get the series fresh in gamer's minds before a new sequel arrives.
Of course, there's nary a rumor to suggest that new publisher Nordic is doing anything with the franchise in terms of new stuff, but if a re-release turns out to be true, then we just might be in store for more adventures in the burning Earth after all.
Source: MCV