We already knew that Sega's latest revision of Sonic the Hedgehog wasn't the hit that they hoped it would be, but it's an even bigger 'miss' for the company than pretty much anyone would have guessed.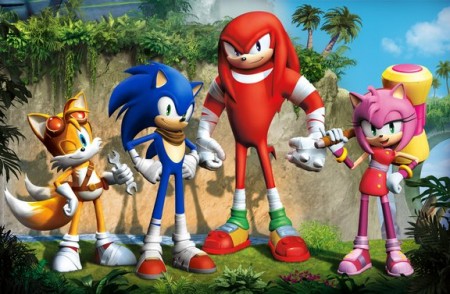 How's this for a figure – Sonic Boom: The Rise of Lyric and Sonic Boom: Shattered Crystal sold only 490k copies. Yeah, that's an ouch. The radical redesign for Sonic the Hedgehog and crew pretty much immediately put off longtime fans and apparently didn't do much to attract new ones as both games flopped mightily over the Holiday buying season.
Actually, Sega didn't have a great three-quarters of the year last year either, as the company saw drops in both operating and net income in the nine months leading into the end of the year. Making things even rougher, development costs rose 21% and advertising went up some 56%, both nasty numbers when taken into consideration with the above figures.
With the lone bright spot being Alien: Isolation's recorded 1.76 million in sales, it's pretty easy to see why the company is undertaking such a restructuring of its business.
Source: MCV