Leaked prematurely of last years E3, Battlefield Hardline is fastly becoming one of this year's much anticipated games. With its massive multi-player and intriguingly fresh single player story mode. panning away from the usual military inspired stories of previous games, this entry to the franchise has a cops and robbers vibe.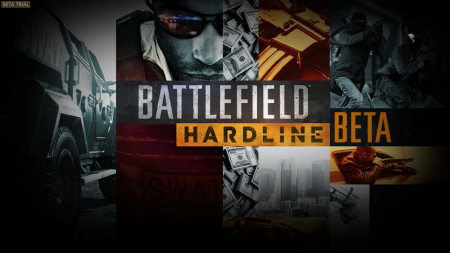 The first closed beta of the game took place June 2014, and was only available on PC and Ps4, the games release was then delayed so developers could take feedback from this beta, finalizing release for March 17, 2015. On February 3, 2015 a second beta was released, this time on all formats the game shall be released upon. With three modes available for gamers to try, and a chance to check out new customization of load outs, this open beta got a lot of heart racing for the games big release.
The three modes that were available during the open beta were; Conquest, Heist and Hotwire. Each mode had its own map, and players we able to choose a class which would enable them a different yet customizable weapon loadout, classes available were; Mechanic, Operator, Enforcer and Professional.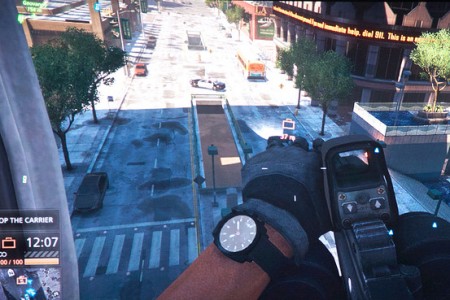 Myself and Mike both got chance to give the beta a go, here are our thoughts and ratings.
Mike Jones
I played the PS4 version and managed to play through all three modes in the beta.  Of those three, Hotwired mode was the most enjoyable.  Tearing around the map while trying to avoid enemy fire is great fun, and the way the vehicle control has been changed from previous Battlefield games to be more in line with straight up driving games is a good idea, and will help people get into things more easily.  The map used for Conquest ended up with most of the action taking place in the compound in the centre of the map.  Having a central control point means it's easier to take control of other points if you have it.  This won't sit well with hardcore Battlefield players, but I found the big fight for control in the centre to be entertaining.  I played some of the Heist mode, but it didn't really appeal to me.

All in all, I found the beta to be more fun than the multiplayer from Battlefield 4 and I'm looking forward to the full game's release.  8/10
Kiri Leatherland
As a battlefield virgin, I was hesitant to play at first, but due to so many good things heard, I gave in and downloaded the beta on PS4. I only managed to play conquest as it was the one I most liked the look of. I loved the taking control battle aspect, and the whole good guys, bad guys theme, the vehicle choices were really entertaining. The controls were easy to get a handle on,  and the graphics were amazing. Movement wise, I found it to be a bit jerky, but other than that I was really impressed by this demo. The change in class was really cool, I played mainly as Operator, but found Mechanic to also be quite good, I like the money earning system too, great for buying new weapons for your loadout, and a huge gratification at the end of each match, especially if you didn't make the top ten players of the match.

Intreseting take on a first person game, lovely views, great gameplay, fun interaction and all in all, really fun and exciting gaming expericance, I'd rate it and easy 8/10
Stay tuned for more Battlefield updates on Brutal Gamer. 😀