Well, Creative Assembly and Sega's latest take on the Alien franchise is a hit.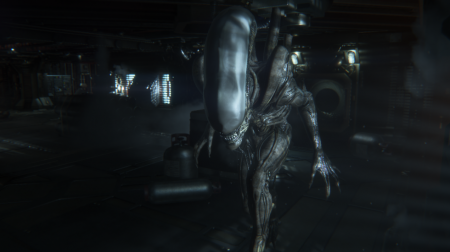 A part of the big horror game revival of last year, Alien: Isolation debuted to critical and fan acclaim in October. The game, which casts players as Ellen Ripley's daughter who's trapped on a space station with a single xenomorph, finally looked to have gotten the theme and feel of the films 'right'. Right now, it's looking like that was a fact that gamers appreciated en masse too, since the game has officially sold one million copies.
By this time in it's lifespan, Aliens: Colonial Marines had actually shipped more units, but hadn't actually translated as many into sales as Isolation. That news shouldn't come as a surprise to anyone, since Colonial Marines was heated soundly by the press and wasn't a well-made title in any way, shape, or form. Alien: Isolation though, that's another story.
We reviewed the game at launch and, although we were frustrated by the save system and trial-and-error nature of the campaign, we loved the tense atmosphere and thought it screamed "well made survival/horror".
Alien: Isolation is available now for the Xbox One, PS4, and the PC.
Source: MCV