Warner Bros Interactive Entertainment's impressive stable of games is on the way to DRM-free internet retailer GOG.com, starting with Mortal Kombat, LEGO, and more.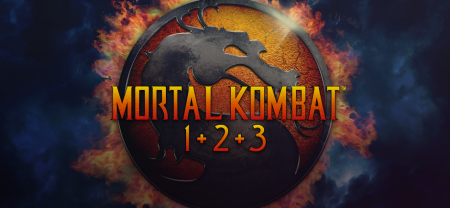 GOG has been growing quite a bit as of late, with the addition of classic Lucasarts and Star Wars games, and now they've brought onboard one of the biggest publishers around in Warner Bros. The deal, announced today, is effective immediately and sees a bunch of the publisher's best series' head to the site, with the promise of more to come.
"We are very happy to see another of the gaming's juggernauts venture into the DRM-free waters with us." says Oleg Klapovsky, GOG.com's VP of Business Development and Operations. "Together with Warner Bros. Interactive Entertainment, we are planning on more exciting releases, so stay tuned!"
Barring what's on the way, right now you can partake in a little classic Mortal Kombat action via the site, as well as play through a few of the most popular LEGO games in the catalog, freak yourself out with some F.E.A.R., and play one of the most-talked about games in recent years with Bastion.
Here's the full list of what's available right now:
Mortal Kombat 1-3 Bundle
LEGO Batman (-50%)
LEGO Harry Potter Years 1-4 (-60%)
LEGO Harry Potter Years 5-7 (-60%)
F.E.A.R.: First Encounter Assault Recon – The Complete Trilogy (-50%)
Bastion (-60%)
Now, you might notice some percentages posted next to those games, and that's because, to kick things off, GOG is discounting them as shown. Excepting the Mortal Kombat pack, everything else has a heavy sale cut of at least 50%, which is pretty great. If you've missed out on any of these, now's the time to hop on and grab a download.
Just be quick about it, as the prices will last the first full week of release only. You can check them out here.