#ICYMI: Sony had a press release that explained the future of the PlayStation Network going into 2015. The online realm of the beloved console company is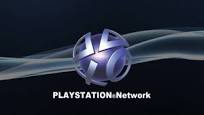 getting a little bit of a makeover. While most of the changes have been mentioned in past news articles, this press release reveals the move to a whole premium entertainment service on the PSN.
Subscribers to PSN have steadily increased over the years and reached 64.0 million active users as of December 2014 and Sony wants to build a premium entertainment service for all these users. This move appears to mirror Microsoft's move with the Xbox One to create a single, integrated entertainment system. This new nexus will include the PlayStation Store, PlayStation Plus, PlayStation Now, PlayStation Vue, PlayStation Music, and PlayStation Video.
The  integrated entertainment destination comes with some changes to various services, looking to improve and streamline your PlayStation experience. The PlayStation Store will continue to provide PlayStation players access to top quality games and video. PlayStation Plus comes with the usually benefits, but will also include "Instant Game Collection," that allows PS Plus members full access to popular titles with no time limits or extra costs.
PlayStation Video, previously known as Video Unlimited, will still offer over 200,000 movies and TV shows over all the PlayStation platforms, Sony devices and your PC in 11 regions and countries. PlayStation Video gives users access not only access to PlayStation's extensive catalog, but also new releases of TV shows and movies. Most have heard of the transition of Music Unlimited to PlayStation Music. For those who didn't see our article about it, PlayStation is partnering with Spotify to bring premium music and playlists to their audience.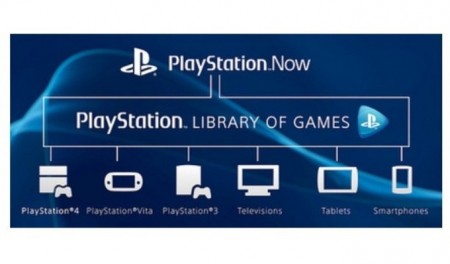 PlayStation Now is the new subscription game service recently launched by PlayStation. An exciting venture to bring PlayStation video games instantly to subscribers across PS4, PS3, PS Vita, Sony TVs and Blu-ray players, and select Samsung Smart TVs. The plan for PS Now is a catalog
including games from the original PlayStation to current day. For those interested, the subscription will be $19.99/month.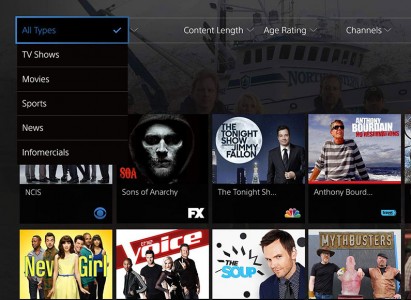 PlayStation Vue is that last, and certainly not least, addition to the PlayStation Network service family. A cloud-based TV streaming service combining live, on-demand, and catch-up TV content for viewing pleasure. Customization of the PS Vue is easy and users can create a watching experience that is personalized and simple. The beta took place for select PS3 and PS4 users in New York, Philadelphia, and Chicago; it will launch commercially this quarter.
All in all, PlayStation and Sony are making good changes to streamline their entertainment into the PlayStation Network. Andrew House, President and Group CEO of Sony Computer Entertainment Inc. and Group Executive in charge of the Network Entertainment Business, is committed to bringing the best of Sony to consumers.
"We are very excited to offer our wide array of network services including games, TV, videos and music, under the PlayStation brand," states House. "We look forward to bringing even more compelling experiences, and an unparalleled breadth and quality of digital entertainment services and content to our customers."
I'm excited for PlayStation Now personally. Are you excited for any of these changes? Let us know in the comments!
As always, follow me on Twitter for gaming news: @lmrome3