The popular PC shooter, Zombie Army Trilogy, is coming to consoles on March 6, 2015.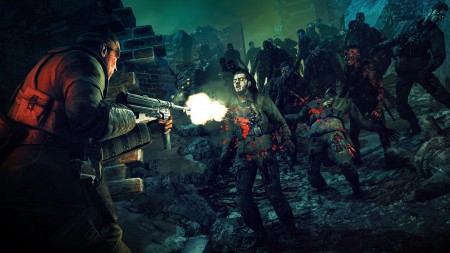 The UK developer Rebellion has a release date for their next big game, Zombie Army Trilogy. Gamers can expect the game to release across Xbox One, Playstation 4 and Steam as a digital download. There will also be a physical disc version that will be available for retail.
Zombie Army Trilogy is a third person action-shooter game and tells the adventures of an army group fighting, you guessed it, zombies. Set during World War 2, the small brigade of soldiers are trying to stop a new threat to the world, a zombie Hitler.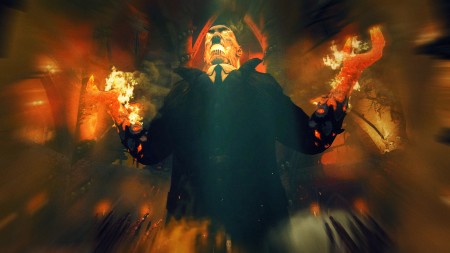 Fight Hitler and his zombie army across 15 skull-crushing missions. Fight the zombies alone or with three other friends in the co-op campaign. Fight as the elite sniper, Karl Fairburne, or choose another character to battle this new enemy. Once Hitler has been defeated, jump back in and take on the all new Horde Mode.
Wave after wave of zombies will come crashing down on players in the new Horde Mode. Keep an eye out for all the terrifying enemies such as the Undead Super Soldiers, Armored Skeletons and Chainsaw Elites. These are a plenty of scary monsters that will plague this group of soldiers as they battle Hitler and try to save the world.
Rebellion is bringing the X-ray Kill Cam to Zombie Army Trilogy so players can see all the skull-exploding action in slow-motion. So get ready and be prepared for the next Nazi threat when Zombie Army Trilogy releases on March 6, 2015.