Moon Chronicles' FPS action finally continues and a very big demo arrives on the 3DS in this weeks Nintendo Download.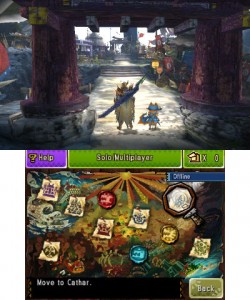 I have to admit, I loved Moon on the 3DS when it was released the first time by developer Renegade Kid. The game was one of the only FPS' worth a play on Nintendo's handheld and really still is. Even though the graphics are outdated, it's still a great game and a fun time. Of course, now that it's been re-done and rereleased there's no need to head back to that older version.
The only thing is of course, the new edition of Moon (now Moon Chronicles) is hitting the eShop in drips and drabs thanks to its new episodic nature. And if you've been waiting for the second installment of the game, well then you're very happy this week as it's finally here. Oh, and if you've yet to grab a copy of the first episode, you can do so this week at a cool 50% off the price. Not too shabby.
It's a big week in general on the 3DS eShop though as Monster Hunter 4 is here too, albeit in demo form. You can play in multiplayer or campaign, and get a solid taste for what the final game will offer when it launches on the console very soon. Capcom is hoping that this newest edition of the game will be a big hit with western audiences, so it's very much worth checking out, especially for free.
The Majora's Mask DLC is also available now to add onto your copy of Hyrule Warriors on the Wii U, Dig-Dug and Mappy Land have hit the Virtual Console on Nintendo's home system, and a bunch of sales just started too. All in all, a pretty nice week for Nintendo gamers.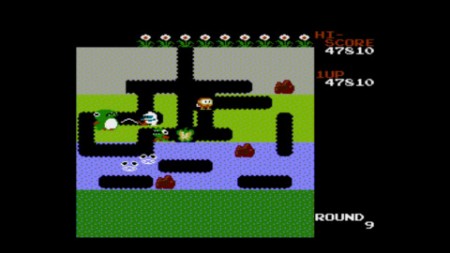 Nintendo eShop Sales:
Nintendo eShop on Wii U and Nintendo 3DS

Ubisoft Game Sale: Select Wii U and Nintendo 3DS games are on sale for up to 75 percent off until 8:59 a.m. PT on Feb. 16.

Nintendo eShop on Wii U
Nintendo eShop on Nintendo 3DS
Theme Shop on Nintendo 3DS:
New themes this week include:

Colorful Game & Watch
NES: Fire-Breathing Bowser
NES: Fire Mario
Price Reductions:
Also new this week:
In addition to video games available at retail stores, Nintendo also offers a variety of content that people can download directly to their systems. Nintendo adds new games weekly to the Nintendo eShop on the Wii U console and the Nintendo 3DS family of systems, the Nintendo DSi™ Shop for the Nintendo DSi system and the Wii™ Shop Channel for the Wii console.
The Nintendo eShop is a cash-based service that features a wide variety of content, including new and classic games, applications and demos. Users can add money to their account balances by using a credit card or purchasing a Nintendo eShop Card at a retail store and entering the code from the card. All funds from one card must be loaded in the Nintendo eShop on either Wii U or the Nintendo 3DS family of systems, but can be used in either Nintendo eShop if the systems are linked to a single Nintendo Network account.
The Wii Shop Channel offers games and applications and uses Wii Points™, which can be purchased via the Wii Shop Channel. The Nintendo DSi Shop offers games and applications and uses Nintendo DSi Points™, which can be purchased in the Nintendo DSi Shop.
Remember that Wii U, Wii, Nintendo 3DS, Nintendo 3DS XL, Nintendo 2DS and Nintendo DSi feature parental controls that let adults manage some of the content their children can access. For more information about this and other features, visit http://www.nintendo.com/wiiu orhttp://www.nintendo.com/3ds.