As Nintendo Directs go, this was a pretty packed one.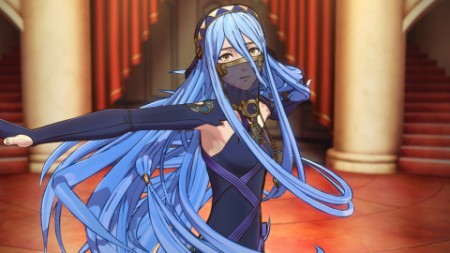 This morning's Nintendo Direct presentation had a plethora of new announcements for both the 3DS and the Wii U, as well as for the company's new toys-to-life figures, Amiibo. While most of what was announced wasn't anything Earth-shattering, there were a few things dropped that carried some weight.
Firstly, there's a new Fire Emblem title coming to 3DS. There wasn't a whole lot of info shared for this big title, but it doesn't seem like it'll be constrained to the New 3DS consoles, and should be playable across the entire family of systems.
Speaking of, the New 3DS will be launching in the US on February 13th. Here's the catch though- there's no regular sized console launching, just the 'XL' model. Apparently, the west doesn't need a smaller alternative and will have to make do with the larger model. Chances are that the smaller console will appear at some point of course, but it won't be showing up for launch. Instead, US audiences will get the New 3DS XL in red, black, Legend of Zelda: Majora's Mask branding, and in Monster Hunter branding with the game packed in as a download. That last one will cost a bit more than the rest and is priced at $229.99 USD, while the other models will all cost a pretty nice $199.99 USD.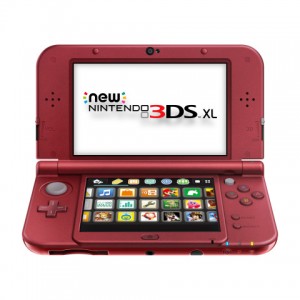 Oh, and about Majora's Mask, that's coming on the 13th as well. So it looks like you'll have a shiny new game (well, sort of) to play in your shiny new console.
Over on the Wii U front, Nintendo talked up a plethora of upcoming and currently released games, but mostly with an eye on Amiibo support. Kirby and the Rainbow Curse and Captain Toad Treasure Tracker will both have support for Amiibo, as will Mario Party 10, which will be seeing a special 'all Mario' lineup of figures released in conjunction with its launch. This new series of Amiibo will include new figures of many of the classic Mario characters as well as Toad (who'll also work with, you guessed it, Captain Toad: Treasure Tracker). Expact to see all this on the shelves in the not too distant future of March the 20th.
The other big Wii U announcement was actually a bit of a retro-piece of news. Some of the biggest Wii games of all time will be making their way to the new-gen Nintendo system, starting today. Super Mario Galaxy 2 is now available as a downloadable Wii title on the console, with Punch-Out!! and Metroid Prime Trilogy following suit.
There's no need to access Wii mode on the Wii U console to download or play these games, as they'll save right to your Wii U menu after you buy 'em, which is pretty cool. No word on whether we might be seeing some of the floodgates let loosed for more Wii titles in the future, but I imagine that if these three do well, you'll see more.
Those were some of the biggest points from the show today, but there's plenty more to talk about, all of which has been kindly bulleted by Nintendo for your perusal below. Have at it Nintendo fans, and let us know what you think of today's announcements in the comments below!

Nintendo 3DS
New Fire Emblem Game: The latest game in the Fire Emblem series is coming exclusively to the Nintendo 3DS family of systems. Developed by the same team that created Fire Emblem Awakening, the new adventure adds challenges never before seen in the series and asks players to make decisions that will affect the game's world in new ways.
Monster Hunter 4 Ultimate from Capcom: Play alone in a robust single-player experience, join up to three other players locally or, for the first time on a portable system, play online using a wireless broadband Internet connection. Starting soon, select players will receive early access to a demo for the game that includes both single- and multiplayer options. A special-edition New Nintendo 3DS XL bundle, which includes a slick custom-designed system and a copy of the game, launches on Feb. 13 alongside the game's release.
Super Smash Bros. for Nintendo 3DS amiibo Compatibility: In February, a new system update will allow amiibo support for Super Smash Bros. for Nintendo 3DS using the Super Smash Bros.series of amiibo and the NFC technology built in to the New Nintendo 3DS XL system. The previously announced NFC adapter for amiibo support on Nintendo 3DS will launch in the future.
Xenoblade Chronicles 3D: In April, a remake of the well-received Xenoblade Chronicles game for the Wii system is launching exclusively for New Nintendo 3DS XL. The new version offers 3D visuals and allows players to view the maps and character stats on the bottom screen. An additional bonus mode lets players view 3D models of the characters and listen to music tracks from the game.
Puzzle & Dragons Z / Puzzle & Dragons: Super Mario Bros. Edition: Based on the popular Puzzle & Dragons game – a game with RPG and strategy elements that previously launched in Japan – Puzzle & Dragons Z and Puzzle & Dragons: Super Mario Bros. Edition will launch as one package for the Nintendo 3DS family of systems in May. Puzzle & Dragons: Super Mario Bros. Edition features characters and worlds from the Super Mario Bros. series.
Code Name: S.T.E.A.M.: A month after the launch of New Nintendo 3DS XL, Abraham Lincoln will bring together heroes from classic literature and American folklore to fend off an alien invasion. Code Name: S.T.E.A.M. launches for the Nintendo 3DS family of systems on March 13 and is one of the first Nintendo 3DS games to use amiibo. By tapping an existing Fire Emblem amiibo character like Marth or Ike, or an upcoming one like Robin or Lucina, on the touch screen of the New Nintendo 3DS XL system, players can enlist their help in battle as playable characters.
Etrian Mystery Dungeon: From ATLUS and Spike Chunsoft comes a Nintendo 3DS exclusive that combines the game play of the Etrian Odyssey and Mystery Dungeon RPG series. The game launches this spring and gives players the freedom to create their own party of heroes and then embark on a near-infinite loot-hunting quest.
Story of Seasons from Marvelous USA and XSEED Games: Combining farming and life simulation, Story of Seasons connects players with other lands across the in-game world and with other players online. The game launches exclusively for Nintendo 3DS in March.
Pokémon Shuffle: Launching exclusively in the Nintendo eShop on Nintendo 3DS in February, Pokémon Shuffle finds players putting their puzzle-solving skills to the test by matching three or more Pokémon in the Puzzle Area to deal damage as they battle wild Pokémon across a variety of stages. Clearing Pokémon efficiently is the key to success. Players can download and start the game for free and purchase in-game items using Nintendo eShop funds.
ACE COMBAT ASSAULT HORIZON LEGACY+ from BANDAI NAMCO Games America Inc.: The high-flying Ace Combat series is back with an improved 3D view and added C Stick and ZR/ZL button controls that make playing on New Nintendo 3DS XL the ideal way to experience the game. Players can even tap select amiibo figures to the New Nintendo 3DS XL system to unlock special aircraft skins. The game launches for the Nintendo 3DS family of systems on Feb. 13.
Fossil Fighters: Frontier: A new entry in the Fossil Fighters series is stomping its way onto the Nintendo 3DS family of systems on March 20. Fossil Fighters: Frontier lets two to six players team up and battle each other's Vivosaurs in local or online tournaments.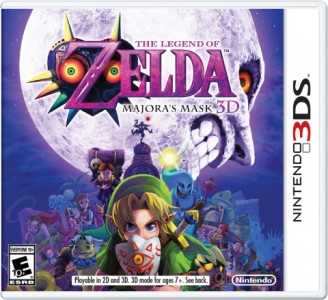 Wii U
Splatoon: A central "plaza" that connects to all the different modes in the game also grants access to a shopping center that lets players customize their weapons and outfits with in-game currency. Splatoon launches exclusively for Wii U in May.
Hyrule Warriors DLC: New "Majora's Mask Pack" DLC will launch for Hyrule Warriors on Feb. 5 for $7.99. The content includes two new characters (Tingle and Young Link), a new Adventure Mode map and three additional costumes.
Kirby and the Rainbow Curse: Kirby, King Dedede and Meta Knight amiibo are compatible with the game. Once a day, players can tap Kirby, King Dedede or Meta Knight amiibo to the GamePad to power up Kirby. Kirby and the Rainbow Curse launches for Wii U on Feb. 20.
Mario Party 10: The new "amiibo Party Mode" brings amiibo compatibility to the classic party-game series. Select amiibo from both the Super Smash Bros. and Super Mario series will work with the game: Mario, Luigi, Peach, Toad, Yoshi, Bowser, Rosalina, Donkey Kong and Wario. While at least one amiibo is required to play, amiibo Party Mode lets players tap an amiibo to the GamePad to use that character as a game piece, as well as play on a game board themed to that classic character. Mario Party 10 and a limited-edition Mario Party 10 bundle including a Mario amiibo figure launch for Wii U on March 20.
Captain Toad: Treasure Tracker: A new update on March 20 will add amiibo support to the charming Wii U game. Tapping the Toad amiibo on the GamePad will make Pixel Toad appear in a stage, waiting to be found by the player.
Xenoblade Chronicles X: The upcoming Wii U game is an open-world RPG that allows seamless access to anywhere in the massive world. Xenoblade Chronicles X is planned for launch in 2015.
Wii Games Coming to Wii U: Starting today, players can purchase and download Wii games directly to their Wii U HOME Menus via the Nintendo eShop on Wii U – no need to access Wii Mode. The first game that is now available is Super Mario Galaxy 2. The future lineup includes Punch-Out!! (Jan. 22) and Metroid Prime: Trilogy (Jan. 29). The Wii U GamePad can be used to control Wii games that were compatible with the Wii Classic Controller. The games will be on sale for an introductory price of $9.99 each during their first week of availability, and $19.99 after.
amiibo
Super Mario Series amiibo: A line of amiibo figures inspired by the characters of the Super Mario series will launch on March 20. The lineup includes new models of Mario, Luigi, Peach, Yoshi and Bowser, as well as the introduction of Toad. Crossover amiibo characters from the Super Smash Bros. and Super Mario lines like Mario, Luigi, Peach and Bowser will have the same functionality in all compatible games, so players can choose which design they like best!
Additional amiibo Figures: Robin, Lucina, PAC-MAN, Wario, Ness and Charizard amiibo figures, which are all compatible with Super Smash Bros. for Wii U and Nintendo 3DS, will launch this spring.
Nintendo eShop on Nintendo 3DS and Wii U
Mario vs. Donkey Kong: Tipping Stars: In this puzzle/platformer hybrid, players guide Mario Minis to the exit door using touch control. As with previous games in the series, players can create their own levels and share them with other players online. In this game, players can "tip" the creators of the user-generated puzzles with stars, which can be used to buy new parts in the robust level creator. Mario vs. Donkey Kong: Tipping Stars will launch exclusively in the Nintendo eShop on both Wii U and Nintendo 3DS on March 5. As a bonus, players who buy one version will receive a free download code for the other version!
IronFall: Invasion from VD-Dev: Created by a small team of talented indie developers, IronFall: Invasion brings fast-paced 60-fps shooting action to the Nintendo eShop on Nintendo 3DS with six-player local and online multiplayer and a dedicated single-player campaign. While playable on Nintendo 3DS or Nintendo 2DS, the C Stick on New Nintendo 3DS XL enhances the control options. IronFall: Invasion launches exclusively in the Nintendo eShop on the Nintendo 3DS family of systems in early 2015.
Third-Party Games: Many great third-party games are coming soon to the Nintendo eShop, including the following:

Elliot Quest from PlayEveryWare, Blek from Broken Rules & kunabi brother, and Citizens of Earth from ATLUS for Wii U.
Gunman Clive 2 from Hörberg Productions, Moon Chronicles (eps. 2, 3, 4) from Renegade Kid, Citizens of Earth from ATLUS and SEGA 3D Classics from SEGA for Nintendo 3DS.
Project Treasure: A new four-player co-op game from BANDAI NAMCO ENTERTAINMENT and Tekken director Katsuhiro Harada is currently in development for Wii U.