Looking to play a little Nintendo while you're out and about this Holiday? Well, aside from the mall tour, the gaming giant will also have Wii U and 3DS arcades in Best Buy stores this coming Saturday.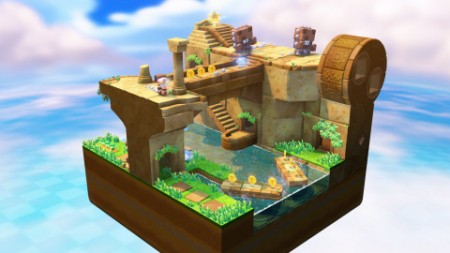 Gamers wil be able to get in some quality time with a quartet of Nintendo's biggest games for Holiday 2014 including Pokemon Art Academy and Super Smash Bros on the 3DS, and Captain Toad: Treasure Tracker and Super Smash Bros on the Wii U.
Those who get hands on with the games will also be able to get in on some giveaways which'll include Pokemon goodies and in-store coupons for Best Buy. And if you live in or around the Culver City, CA Best Buy, you'll want to stop in to see Mario himself and the stars of YouTube channel KittiesMama, who I understand are just the bees knees to the kids today.
The Wii U and 3DS arcade will be a one day only event and will be in select Best Buys across the US this coming Sunday (December 7th) from 11am – 4pm.