Ready for another next generation Creed? Kotaku has caught wind of a now-confirmed leak that places the series in 19th century London for a Fall 2015 adventure.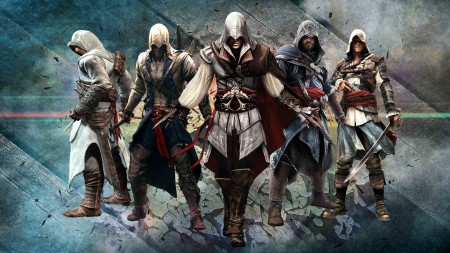 Yes, Assassin's Creed: Unity and Rogue just launched, but Ubisoft's Quebec studio is already hard at work on the following installment, one that looks to be pretty far along already. Assassin's Creed: Victory takes the ages-long war between the Assassin's and Templars to the shores of the UK for a trip through London, England.
Reportedly, the game will be set in the 19th century and will feature a grappling hook which will allow the as yet unnamed Assassin main character to take to the skies and swing through the city. You'll also be able to take the fight to your enemies on top of moving vehicles, like carriages and the like, which sounds like it could be pretty cool.
For their part, Ubisoft has confirmed the leak, saying that they were disappointed, since it revealed a product that's yet to be finished and that "the team in our Quebec studio has been hard at work on the particular game in question for the past few years, and we're excited to officially unveil what the studio has been working on at a later date."
Also worth noting here is that there's apparently no AC title coming up for last-gen consoles in 2015, so it looks like Rogue is the last title in the series that'll be appearing on the Xbox 360 and PS3. If that's true, then the series went out on a decent enough note. Though the game was far from perfect and reused more than a few conventions from past titles, our own review pegged it with a 6.5, saying that the main character Shay was "one of my favourite characters of the series" and that die-hard fans should enjoy it fine.
As for Victory, stay tuned for lots more (probably at E3) and click here to check out the screens that've already hit the web.