The Pokemon Lucario is the first Nintendo Amiibo exclusive to Toys R Us stores.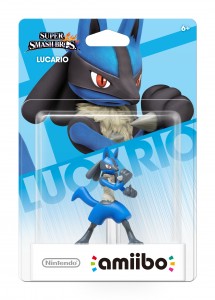 First appearing in Pokemon Diamond and Pearl, as well as making appearances in Black and White, and X and Y, Lucario has become a fan favorite character in the long running series from Nintendo. Now he's a fighter in Super Smash Bros as well and set to make an impact in the Wii U version of the game that hits retail today.
Hi Amiibo looks pretty darn cool too, as the little guy is cast in a fighting stance, ready to lay the smack down on the Nintendo character of your choice. He's available right now to pre-order on Toys R Us' website and will be in-stores early next year, on February 1st, 2015.