Too good to be true?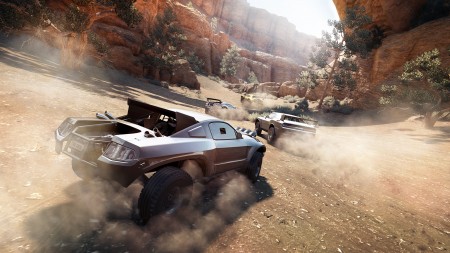 The Crew is an upcoming racing game by Ubisoft which promises a great, open-world, racing experience with awesome graphics and wonderful gameplay – but are these promises too good to be true? Here are my impressions of the Beta, which is going on now.
The Crew flat-out underwhelmed me graphics-wise. The game looked great in the trailers but in-game… it looks and feels like a last-gen title on a current-gen console. I know Ubisoft can do more, as most of their games have some terrific graphics and they actually should do more here, as The Crew just looks blah despite the nice draw-distance.
Likewise, the game's driving mechanics feel pretty bad. I've played games like Gran Turismo and Need for Speed to death, but The Crew's driving just feels wrong somehow. I can't put my finger on it, but there's definitely something that needs to be improved upon here, or at the very most, be fixed. Cars feel both too light and too heavy, as I found them hard to maneuver at times.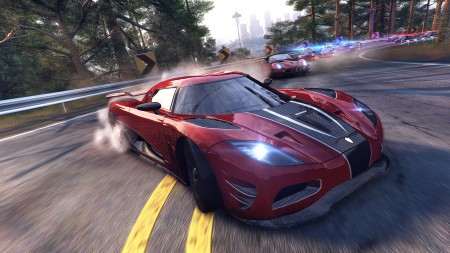 The story feels boring and bland, even for a racing game, and seems to be a rehash of Need for Speed: Most Wanted. It's somewhat promising but the execution sure could use some work.
There is one bright spot though, and that's that The Crew's open-world promise at least looks good. Driving around the map feels like I'm really driving solely because of how big the world is, and that for me is a good thing. I like looking at the various locales as I drive, and with a little fine-tuning, the open world should become one of the game's very best features, which is good since it's kind of the hook here.
One other thing I noticed is that the game needed you to be online to play. Okay, that's good for connecting people to each other, but what if the servers are down? How can anyone play then? I would have greatly referred if developers Ivory Tower and Ubisoft Reflections allowed the game to at least start offline with some play offerings, so that people can still play the game with or without the online functions.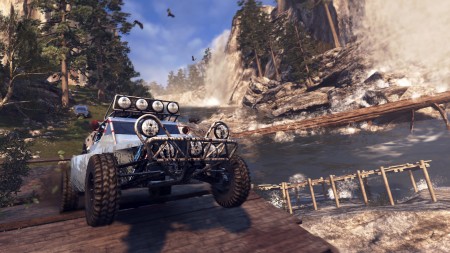 Granted that the game is in beta mode, but the release date is fast approaching and I am worried that Ubisoft may not have enough time to fix what needs to be fixed. The Crew could be one of the better racing games in recent history with its open-world mechanics, but it's going to need a lot of work. I am honestly rooting for Ubisoft on this one and I hope that they manage to tune things up just right before this one pulls into retail stores on December 2nd.