A new DLC adventure is coming to CI Games' Lords of the Fallen, chock full of new puzzles and demons to fight.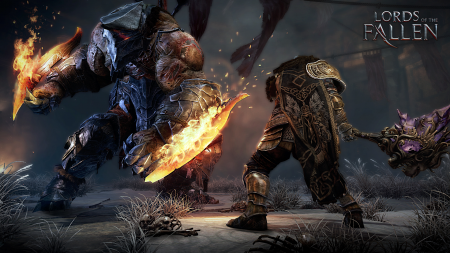 Looking to head back into the dark fantasy world of Lords of the Fallen? CI Games has you covered with an all new downloadable adventure called the Ancient Labyrinth. The expansion pack, which is being billed as a new campaign, has a new setting, new Lord (of the Fallen – natch), as well as new puzzles, and plenty of exploration.
A powerful ancient Lord, a magical foe who changes his powers continuously throughout the battle, keeping players on their toes
A new location, The Library, filled with puzzles, environmental riddles and history of Harkyn's world
A new puzzle-based gameplay mechanic
An all-new quest centered around the story of immortal, powerful demons
Side-quests and NPCs with an agenda that affects the war between human and demonic realms
New armor and weapons
Plenty of reasons there to dig back into this one after you cap it off, that is, if you have capped it off yet. Not the easiest game in the world, you know? Anyway, once you complete the install, you'll be able to access the Ancient Labyrinth through a door in the main game. Exactly where that door will be, hasn't been detailed as of yet, and we actually don't have a release date or price tag for the pack either.
Nevertheless, you can expect to see it popping up sometime soon for the Xbox One, PS4, and PC editions of Lords of the Fallen.