If you're looking to have an Xbox One under the tree this Holiday season, then you're in luck as all bundles (even the 1TB Call of Duty edition) will be $50 cheaper in the US.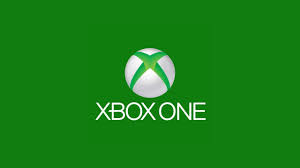 Console warfare is a very good thing for gamers everybody, and here's your proof.
Microsoft has slashed an extra $50.00 USD off the price of all Xbox One bundles in the United States this Holiday Season. And that means the Sunset Overdrive and Assassin's Creed Unity bundles are set to be offered at $349.99 USD. Oh, and that tasty 1TB Call of Duty bundle will be priced at $449.99 USD, not too shabby. Want a Kinect with your console? Really? Okay, well in that case you can add another hundred to those first two prices and you'll be in motion-controlled heaven.
It's pretty obvious that Microsoft is pushing hard this Holiday to make the gap between its Xbox One and Sony's PS4 all that much smaller, and this is certainly a pretty nice step towards that goal- especially with the added bonus of a 'free' game packed into the box as well.
You might want to hold off on the purchase for the next few days though, as the sale begins at most big retailers on November 2nd and will run through January 3rd.