Black Cloud Studios may have fallen short of hitting its Kickstarter goal the first time around, but a revamped campaign has been a stunning success for their tactical role-player, After Reset RPG.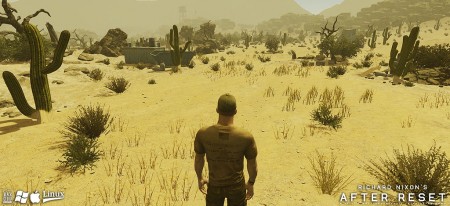 Oh what a difference a little tweak to a campaign and a refocusing of goals can make. After ResetRPG, a promising role-playing game from Black Cloud Studios, missed the mark with a first effort on crowd-funding site Kickstarter not all the long ago. Now though, the team is hard at work on getting the game into gamers eager hands at the completion of a wildly successful campaign.
Basically, Black Cloud lessened the amount of cash that they would need and decided to produce the game in installments, instead in one impossibly-huge game. It turned out to be just the ticket as the funding goal of $35k USD was shattered and the end amount gathered ended up being almost three-times that at $94,892.00 USD. Not too shabby right there.
So what does this mean for the game itself? Well, the team is now going into full-time production mode and will be cranking on this one to get it out the door and onto PC's in 2015. If you'd like to read through the full statement from the team and get the specifics, click here. Otherwise, rest assured that your apocalypse is indeed on the way.