The release date has finally been revealed for the looooong awaited sequel to one of the most groundbreaking comments of all time.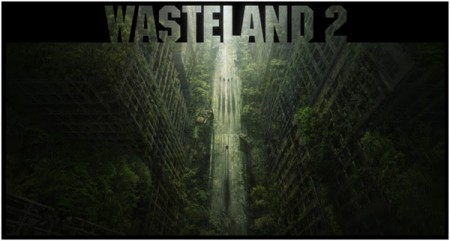 Thanks to the magic of crowd-funding, inXile's Wasteland 2 is finally on the way to PC gamers who've basically waited just shy of forever to resume their quest on post-apocalyptic Earth. Even after crowd-funding was complete, it still took some time for Wasteland 2 to get to the point of retail release. If you don't recall, the campaign finished up in 2012, but that was just the start of Wasteland 2's road to the PC.
Together with Early Access funds (it's been available for a while now on Steam's early play program) and some of inXile CEO Brian Fargo's own cash, the budget for the game blew up to somewhere around $5 million. Subsequently, that not-so-small amount of dough allowed the game itself to be a heck of a lot bigger and badder than originally dreamed, which means gamers are in for one wild ride.
"After more than 25 years, it is so exciting to finally deliver this game to our audience," says Mr. Fargo. "The project is so much bigger than originally planned but we wanted to over deliver with a massive game to show how wonderful crowd funding can be. Early response has been strong, we're excited to get this final game out into the world."
And I'm more than a little sure that fans are pretty excited to play it. Get ready rangers, Wasteland 2 is heading to the PC on September 19th $40.00 USD.