Not to be confused with games that have been released in conjunction with past titles in the series, the mobile version of Skylanders Trap Team will be the real deal.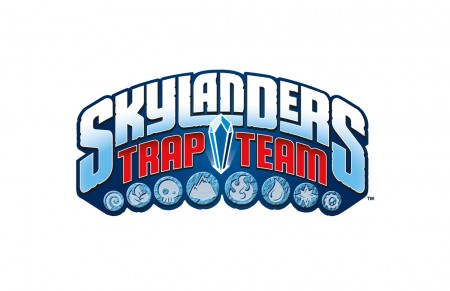 And by that, I mean the full game- the Portal of Power, figures to interact with, the all-new villain traps, and everything else. This is actually pretty darned impressive and how Activision is panning to pull this off is ambitious to say the least.
"Skylanders has become an incredibly appealing brand and franchise for kids around the world. And the tablet has become an incredibly appealing gaming platform for kids around the world. But we haven't been able to bring the fullSkylanders experience to the tablet until now," said Eric Hirshberg, CEO of Activision Publishing. "We always want to deliver breakthrough experiences, and we also always want to be wherever gamers want to play. This is a chance for us to bring the magic of Skylanders to a whole new platform and audience. Whether you want to sit on the couch and play with the wireless controller, or play on the go using just the tablet itself, this provides a great experience for gamers."
The pack will include a download of the game, a bluetooth version of the Traptanium Portal with a built-in tablet stand, two Skylanders, two traps, a tray to keep everything in, and a bluetooth controller. Yep. The press release says that the controller will be 'embedded', whatever that might mean, but it will be included right in the box so you can play Skylanders on your tablet of choice just like you would if you were in front of the TV at home. And if you're a tablet 'touch control' purist, have no fear because you can choose to play that way too.
As for the game itself, as I said, it'll be the full console game. So what you're playing on a tablet, will be the same adventure that you can play on your Wii U or PS3 or Xbox One. Exactly like the home game too, the tablet edition of Trap Team will support play with all previously released Skylanders figures, complete with stats and upgrades. It's almost difficult to wrap your head around, but this is the full game experience, just on a tablet.
And as to which tablets those are; Skylanders Trap Team supports "a variety" of iPad, Kindle Fire, and Android powered setups. You'll be able to find the Skylanders Trap Team Tablet Starter Pack in stores the same time as the console game too, on October 5th in the US, the 10th in Europe, and on the 2nd in Australia.