The Xbox One exclusive from CryTek is not he way to the PC later this year.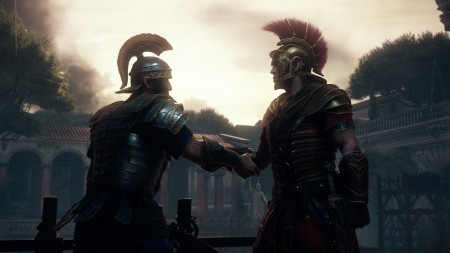 Say what you want about Ryse: Son of Rome, but the Xbox One launch title from CryTek was a looker, packed an interesting story, and actually played pretty darn well too- especially for a title that was originally dreamed up as a Kinect game. We reviewed Ryse last year and found it to be a lot of fun. When it hits the PC later this year, it'll be all that and even better looking thanks to 4k support.
"We are bringing the Ryse experience to PC, with 4K resolution support," says Carl Jones, Director of Business Development at Crytek. "4K gaming is another leap in graphics quality for PC gamers and Ryse is the perfect showcase for what's now possible in high-end PC games.  We've given our team the opportunity to show what CRYENGINE can really achieve, without compromising quality, thanks to the incredible hardware available now to PC gamers.  Ryse will be a benchmark PC graphics showcase this year and probably for a long time in future.  Our community asked for a Ryse PC version, and we have the means and technology to deliver this title with the highest quality possible."
As a later 'port', Ryse for the PC will include all the DLC (five packs in total) from the Xbox One version right off the bat as well as the Ruins multiplayer map and Legionnaire's Trust sword, both of which were originally only available as a part of the special edition of the game.
CryTek will be partnering with publisher Deep Silver for the retail end of this release and will have boxed copies available, which is something of a rarity these days for PC games, although a welcome one. There's no definite date on this one as of yet, but you can look for Ryse: Son of Rome to march on the PC sometime later this year.