The original is coming back to scare a whole new console generation… and the last one too.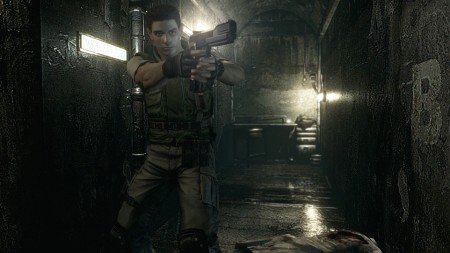 You might remember the original Resident Evil already had a remake that appeared exclusively on the GameCube back in 2002, but much like a corpse risen from the dead, the title is back once again. Originally released in 1996 to rave reviews, Resident Evil started a whole new genre, that of 'survival horror' and became a household name with movies, books, comics, and even toys based on it appearing pretty much everywhere.
It's been a while since the heyday of the franchise though, and with the Capcom's horror series getting further and further away from what made it a hit in the first place, the publisher has decided to go back to basics. A second remake of the game will indeed be making a return to consoles and will be appearing on the Xbox One, PS4, Xbox 360, PS3, and PC some time next year.
This won't be the same as the GameCube version though and will feature "the latest resolution enhancement and 3D model technology", upgraded resolutions and textures, full 1080p support on next-gen consoles (and presumably, the PC), and the ability to switch between 4:3 or 16:9 aspect ratios. You'll also be getting the chills in 5.1 surround sound and be treated to a remaster of the title's sound effects, which is pretty nice.
Maybe the biggest enhancement though, comes in the form of the control scheme. You'll still be able to play with the original 'tank' controls if you like, but you can switch them out for a layout that's "in line with current standards where the character moves in the direction of the analogue stick ". Now that's awesome as an old school Resident Evil fan. Sure, I like the fear-enhancing tank controls just fine on this one, but the ability to load up a new scheme and play like I usually prefer my games to play sounds well past alright to me.
No firm release date yet for this bad boy, but you can expect to see the Resident Evil Remake appear in 'early' 2015.