The publisher of the Halo comics' collectable wing is about to ramp up production on some detailed replicas of the UNSC and Covenant's finest.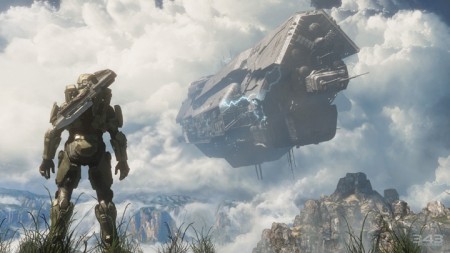 Revealed at the company's 'Art of Video Games' panel at the Con, Dark Horse Deluxe's (that's their collectable wing) new series of Halo ships should be something for fans to get excited about. After all, the company already has a very solid background at making product like this thanks to the Serenity and Mass Effect licenses, and producing Halo-inspired craft should fall right in line with all of that.
And with a pair of Halo comics under its belt, both of which have performed well, the publisher already has a pretty solid idea of what fans want.
"We are excited to be working with the team at 343 Industries," Dark Horse product development head David Scroggy said. "We have already had some fruitful planning meetings. We are discovering we have a similar vision toward crafting a well thought-out program of ship and vehicle replicas that will resonate with the Halo community."

"Dark Horse is already doing an amazing job bringing the Halo universe to life with us in the comics and we're excited to partner with them in a brand new way to keep the surprises coming for fans," said Kevin Grace, Halo Franchise Manager at 343 Industries.
Now, there are no announcements as of yet to share on which starships will be first in the line, but both Dark Horse and 343 Industries are saying that that's something that they'll be rectifying in the next few months, so stay tuned. If I had to guess, I'd say that there'll be something to see at this October's NYCC, which'd fall nicely into the range that both companies are talking up.