For day two on the Nintendo Challenge, Nintendo announces that surprise they've been telling us all about. NES Remix Pack makes its debut.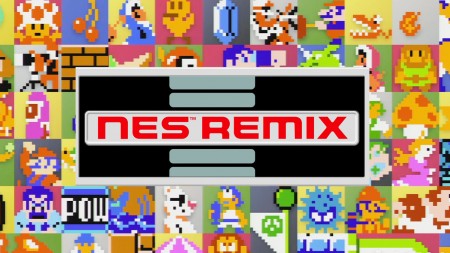 You're all familiar with NES Remix and NES Remix 2 I assume; though on the off chance you haven't heard of these, they're a series of short challenges which add a new spin on classic Nintendo games. What's neat is that the games get a new coat of paint, the colors look more vibrant and the sprites are updated. Eric and Corey of Nintendo Treehouse are currently facing off on NES Remix Pack, the first game they played was Super Mario Bros 3.
The two of them were racing against each other to see who could complete the first stage in SMB3 first. If any of you are familiar with the movie The Wizard, their competition should probably evoke a feeling reminiscent of that film. NES Remix Pack appears to be both NES Remix and NES Remix 2 combined, those of you who didn't purchase any of the two will get a chance to play them both at a cheaper price. It's slated for this holiday so be sure to keep on the lookout for this new title.
Source: Nintendo