As usual Sideshow Toys had an impressive display on the Comic Con show floor.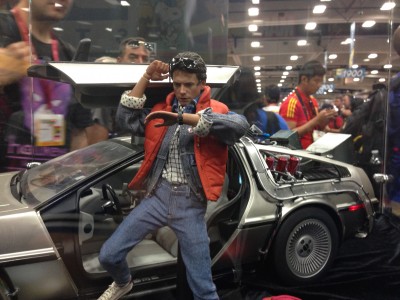 There were more than a few surprises to be found in the Sideshow Toys booth at SDCC 2014. Chiefly among the biggest were the DC comics 12″ figures, the new comic-licensed Marvel figures, and some truly excellent horror and sci-fi figures like the amazing Marty McFly and DeLorean.
Although all that was super cool though, the best of the booth was the gigantic Sentinel comic maquette. Believe me when I say that any shots you may have seen anywhere of this bad boy do not do it justice. It's absolutely massive and as highly detailed as you can imagine.
But just about everything fits into that latter description. Sideshow puts on a clinic as to how a toy-maker should produce 12″ figures and this year's batch is as good as they've ever been. Hit up the gallery below and thumb through some of the coolest stuff anywhere.