Mario Kart 8 is bringing the heat this summer with a staggering 885,000 sales and counting in the U.S alone.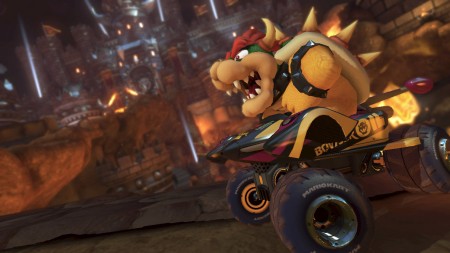 It's been a good summer for Nintendo, Wii U software sales have surged, the 3DS continues to make bank, and Mario Kart 8 has incredible momentum; even the Wii U itself has picked up this summer. If Nintendo can maintain a steady lineup of software, the Wii U's slump may end. MK8's total number of sales is over 2 million, which is pretty impressive given the short amount of time the game has been out. Of course, this isn't surprising considering this franchise is very popular. Many people were anticipating this title's release, buying the Wii U just for this game alone. This reinforces the point that Nintendo's franchises are still loved by a plethora of players out there.
The simple solution to sales droughts is to continually pump out these blockbuster games. People love Mario Kart, Super Smash Brothers, Fire Emblem, Star Fox, and many other games that Nintendo created. They just have to realize this and stop being hesitant. There's really no reason to hold back, because contrary to the belief that many hold these days, players are always itching for more of these titles. So keep up the steady flow of games Nintendo, we want more.