The PlayStation brand has recently reached the 100 million mark of combined sales from the PlayStation Vita, PS3, and PS4.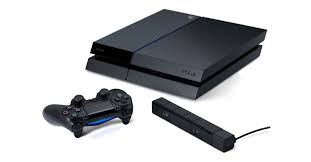 The combined sales of PS4, PS3 and Vita is almost as high as their first console, the PlayStation. All they need is more than four million and Sony can finally tip the scales. Following up on more than 8 million sales for the PS4, Sony is enjoying a nice renaissance period after a somewhat tough couple of years during the 7th generation. With the initial floundering of the PS3 and PSP, it appeared as though the fortune the PlayStation brand enjoyed in the enjoyed in the 90s and early to mid 2000s was ending. Eventually these two platforms recovered, selling 80 to 82 million units. The Vita has yet to make an astounding recovery like its predecessors, but with its library bulking up, and utility as a peripheral with PlayStation consoles, it may just follow suit.
As I always say, the video game industry is one of the most interesting ones you'll ever come across; upsets happen quite often. The 3DS eventually made a healthy comeback, so we could very well see it with the PS Vita too. Like Nintendo's software, Sony's hardware tends to have an evergreen nature to it. The platforms sell over a long period of time, instead of burning out after the first couple of years.