The end of the Summer Sale will be a whirlwind of big deals as special package deals go back on sale and the flash sales continue.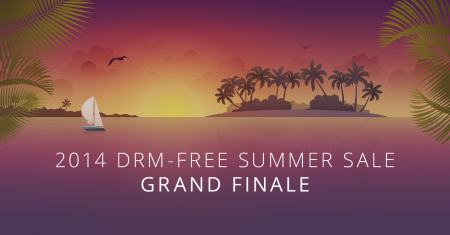 If you haven't had your fill of the massive GOG Summer Sale just yet, you've only got a few more hours to do so as the big deals are set to wrap up tomorrow. Always a sad event, the sale will come to a close at 12:59pm GMT tomorrow afternoon. Now, if you haven't stocked up just yet on the titles you want and series packs that you've got to get to complete your digital collections, you will most definitely be happy to know that the sale will be going out with a bang.
It's last call time folks and from June 29the at 1:00 PM GMT till 12.59 PM GMT the following day (which again, is tomorrow) you'll be able to get the best of the best with a deep discount.
Among many others, the deals include classic RPG's offering from Hasbro (up to 80% off) with games like Planescape: Torment and Baldur's Gate 2, Indie Action Platformer bundle (up to 85% off) featuring titles like Dust: An Elysian Tail and Guacamelee! Gold Edition, Ubisoft's classics like the Rayman pack (up to 75% off) including the acclaimed Rayman Origins, and many others. GOG.com also gives the gamers another shot at winning some free games, as their Flash Video Contests make a 24-hour comeback.
So there you go game fans, by tomorrow afternoon, the whole sale will be but a memory- make sure you make it a happy pone and get what you want before it's gone like a Summer breeze…