Dark Knight fans could be getting their fix of Rocksteady's interpretation of the Batman this winter.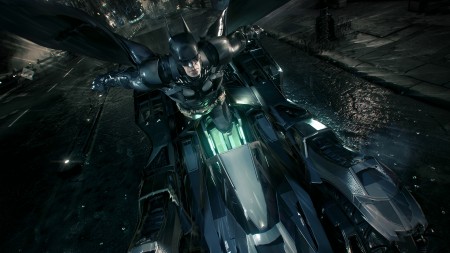 Earlier this year, the hotly anticipated capper on the Batman: Arkham series got a delay into 2015 and, with no firm announcement made on just when the eventual release might end up being, fans were left only to gawk at the incredible looking footage shown off at E3… and wait.
Now though, Microsoft has seemingly let a release date slip loose and has posted a February 24th launch date for the game in the US to the Microsoft Store listing for the title. It was doubtful that we'd have to wait all that long into 2015 for Arkham Knight, so the date actually makes good sense and these kinds of errors are pretty common, usually with fairly accurate results.
So with that in mind, cross your fingers Bat-fans, because Batman: Arkham Knight just might be on the way to the Xbox One, PS4, and PC on February 24th, 2015.
Source: MCV