A few classic Pac-Man titles hit the Wii U this week alongside Double Dragon II and a whole bunch of sales.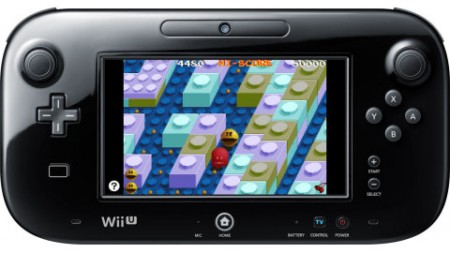 I bought the Pac-Man Collection without even thinking. Seriously, you get Pac-Man, Pac-Mania, Pac-Man Arrangement, and Pac-Attack in the deal and, for a Pac-Man nut like myself, that's waaaaaay too good of a deal to avoid. If you're a fan, don't miss checking this one out. Outside of the collection, Pac-Land is up on the VC this week too, and is a pretty obscure Pac-title also worth a look.
Also pretty fantastic this week though is Double Dragon II: The Revenge on the Virtual Console. My favorite of the DD games, The Revenge brings the same great action as the first NES adaptation and I always liked the way it played better than the original… though I loved that one too.
Other than those, there isn't a ton of new content on the eShop today, but there are some excellent sales. The E3 celebration sale has some Super Mario Bros,Sonic the Hedgehog, The Legend of Zelda, LEGO and Yoshi games included in it. If you missed any of them, there are some real gems to nab for cheap right now.
Also new this week: