Warner Brothers' rebirth of the classic Gauntlet franchise is looking mighty in the newest round of screenshots fresh from the show floor at E3.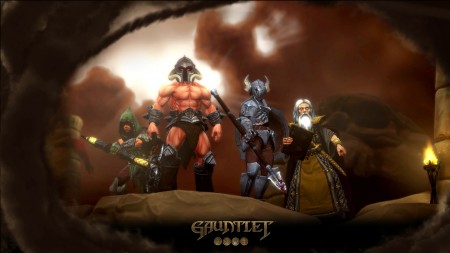 Modern yes, but still with that 'Gauntlet' feel, Warner's first foray into reviving a classic game as a part of their 'Games Vault' initiative (which looks to bring back old Warner Bros. and Midway brands) is looking smashing indeed. Developed by Arrowhead the game brigs the sensibilities of the Gauntlet that more than likely know and love (I think pretty much everyone has some good memories of this game, don't they?), but lays that coat of paint and 'fast, arcade feel' over what's very much a modern hack'n slash in the vein of Diablo or The Incredible Adventures of Van Helsing.
Some have dumped on this reinvention as a changing of the core formula too much, but I'm really looking forward to seeing the finished product. Of course, I might be a little biased as I like both Gauntlet (Gauntlet Legends on the N64 please) and action/RPGs in pretty equal measure. Still though, there should be more than enough reason for you to check out Gauntlet even if you don't. I mean, everybody likes a little epic sword and sorcery action now and then don't they?
Gauntlet is expected to storm the PC this Fall.