The Wii U is about to get an injection of crazy, courtesy of game designer Tomonobu Itagaki and the completely over-the-top Devil's Third.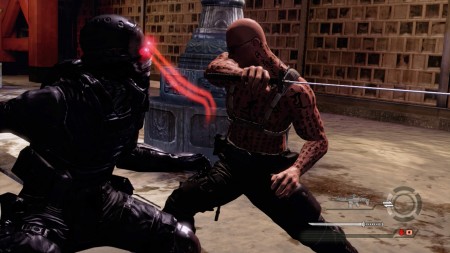 Last shown a while back, and looking mighty impressive took I might add, Devil's Third is an action title from former Ninja Gaiden chief Tomonobu Itagaki and is exclusively for the Nintendo Wii U. The game features third-person shooting and close-quarters combat that melds the swordplay Itagaki is known for with military-style hardware like assault rifles and other high-powered guns.
Devil's Third also promises an online system that's fairly deep with clans, "resource management and strategy". If it plays anything like the early Ninja Gaiden titles, then gamers could be in for one good-looking and tough-as-nails action romp. Stay tuned for more on this one as there's no release date as of yet.