Unfortunately, there will be no Batman this year.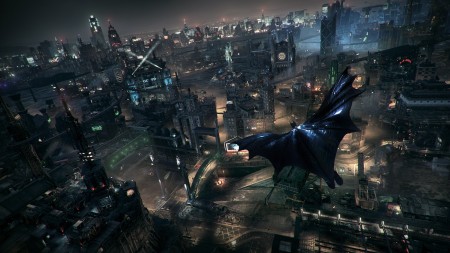 The final chapter in Rocksteady's Arkham series, Batman: Arkham Knight, has been delayed until 2015.  The news was announced at a recent event, but no reason was given for the delay.
The game was originally scheduled for release on October 14th for PS4, Xbox One and PC, but now that's not happening.  This does mean one less big game coming out in the final quarter of this year, though, so your bank account might appreciate it.
The Riddler, Two-Face, The Penguin and Harley Quinn are all set to appear in what should be an interesting conclusion to a great series, which will see you being able to drive the Batmobile for the first time.
Source: IGN