Mario Kart 8 has launched, and its starting off hot with 1.2 million sales worldwide; this is all in its first weekend.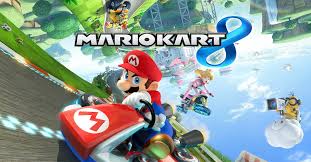 Nintendo of America president Reggie Fils-Aime has commented on the sales, saying "Mario Kart 8 demonstrates that the best days of the Wii U are ahead.". He may very well be correct, with the Mario Kart 8 bundle, Nintendo could possibly see quite a lot of Wii U's moved. The game is very popular, and has even sold out in a few locations. The has had the strongest reviews in the franchises history as well, scoring an 85 on Metacritic. The game was released in Japan May 29th, and May 30th in the west. The franchise has collectively sold a total of 100.13 million units; it's come a long way since the first Mario Kart title, Super Mario Kart.
The very first game in the series sold a total of 8.76 million units, it's a wonder if Nintendo ever thought the series would come so far. The sales peeked at 35.35 million on the Nintendo Wii; MK8 has quite the competition amongst its fellow titles in the franchise, but if the launch is any indication, it may very well break the record that the Wii set.