It's a very big week for Nintendo fans as Mario Kart 8 hits the Wii U this coming Sunday. That's far from all that's available via the eShop this week though.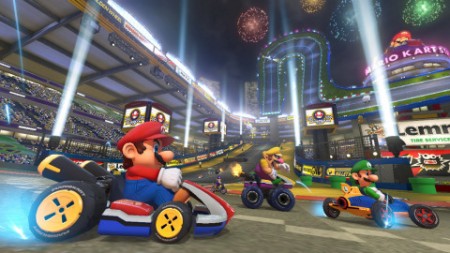 In addition to MK8, Nintendo fans can look forward to Mega Man X-Treme 2 (which is the last game in the series to see release for Mega Month) as well as platformer Klonoa: Empire of Dreams, Ittle Dew and others. There's a decent sale price loaded up for LEGO The Hobbit too, if you've been holding off picking up the blocky Middle-earth sequel.
There's also a trio of interesting little promos, including the $10 eShop card with Photos with Mario tacked on as a free download when you buy some eBucks and a free game (from a 'select' list) when you register your copy of Mario Kart 8. Kind of nice bonuses there.
Also new this week:
Price reduction:
LEGO® The Hobbit™ – LEGO The Hobbit is being reduced to $39.99 from $49.99 starting June 2 in the Nintendo eShop on Wii U.