A massive change of pace for the FPS military action series is on the way as Dead Space developers Visceral Games are bringing a little  law enforcement to the battlefield.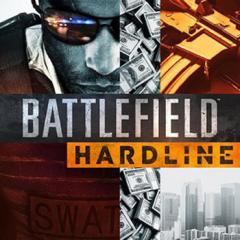 Not a ton to report on the rumor-turned-true that the next Battlefield experience would be one not fought between rival armies, but cops and crooks. MCV is reporting though, that the game is definitely real and will be shown off very soon now. According to the site, the whole crossover project started to take shape when Visceral's VP and GM Steve Papoutsis met up with DICE's (the Battlefield developer of choice) Karl Magnus Troedsson at an internal EA (the publisher of both game series') meeting.
The pair were fans of each others work and looked into getting together on something, and so here we are in 2014 with Battlefield Hardline. Though there isn't a lot of info yet on the game, the leak yesterday did confirm at the very least the theme and title of Hardline, and forced EA to go public in a minor way about it. Apparently the game will be something like one of the ten thousand (my estimate) police dramas currently airing on TV, which is interesting.
There was a trailer up on YouTube that was leaked as well, but it was pulled not all that long after it posted. If you missed that, you'll have to wait for the 'official' unveiling, which is scheduled for June 9th.
Source: MCV