This week's installment of the Nintendo Download is a smorgasbord of new, old, and kinda-sorta new.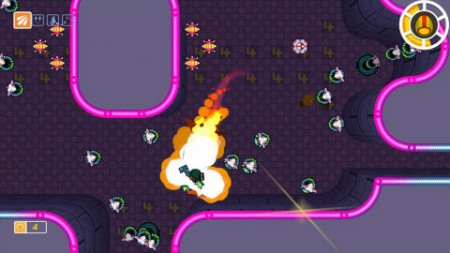 Moon Chronicles hit the eShop for the 3DS this week, and if you missed out on Renegade Kid's FPS Moon when it debuted on the regular old DS, then you should definitely take a long hard look at this one. Essentially a remake, Moon Chronicles has updated graphics and takes advantage of the console's ubiquitous 3D capabilities. Past all that though, this is just a fun (and slightly creepy) sci-fi FPS. For fans of the genre, it's also one of the only real examples to be found on Nintendo's handheld.
Also this week is the Adventures of Lolo for the Virtual Console on Wii U. I lost many an hour to this puzzler on the original NES when I was a kid, and it's a pretty darned fun go around. Mega Month also continues this week with Mega Man IV for the GameBoy hitting the 3DS, Scram Kitty and his Buddy on Rails (that's the name, really), and more; so scroll down, have a look, and load up on some games to play for the weekend.
Also new this week: