Plus, buy now and get a discount.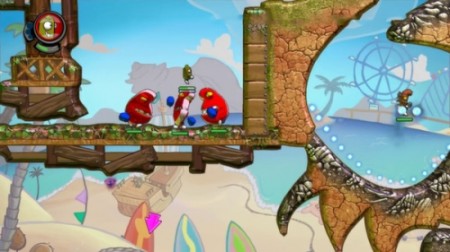 Organic Panic, a game that has been in the works for six years, has now come to Steam Early Access, with a nice discount for those who choose to get in now.
Described as 'Worms meets LittleBigPlanet', the game sees a team of meat and cheese battle fruit and veg in a physics based puzzle game, featuring completely destructible environments and realistic looking fluid using the DAFT (Destructible And Fluid Technology) system.  There's also a level editor to create and share your levels with the community.
If this sounds like something you might want to play, then there's a special offer right now for the first week of sale.  You can pick up a copy of Organic Panic for 33% off, down from £10.99 to £7.36.  This offer ends on May 21st though.
You can find out more at Organic Panic's Steam page.