See the map go from wireframe to living, breathing battleground in the new video and blog post from Respawn.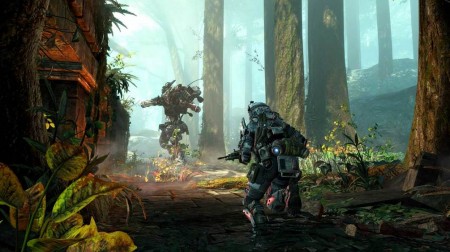 Swamplands is the newest map revealed as a part of the upcoming Expedition Map Pack for EA and Respawn's multiplayer FPS, Titanfall. Centering on a swampy mess of a landscape, Swamplands takes pilots and Titans into a creepy level that's bound to represent more than a few interesting scenarios for players.
Also very interesting, if you're into this kind of stuff, is the detailed look at the level and how it changed from concept, to early models, to the final result. Respawn's Chris Dionne takes you through the whole expanse of making a map (including some of the inspiration behind it) in his latest blog post about the game, complete with a very cool time-lapse video that actually shows its evolution.
The first of three map packs for Titanfall, Expedition is expected to hit the Xbox One and PC first (sometime soon), with an Xbox 360 version landing soon thereafter.