Lots of Call of Duty: Advanced Warfare stuff highlighted the week that was from GR, along with a special look (that fits in nicely with Horror Month here at BG) at the flailing series that is Resident Evil and what can done to save it.

Reality check! We evaluate the future tech in Call of Duty: Advanced Warfare
If you have any doubts about the level of tech and whether it's realistic for the time period that Advanced Warfare takes place in (about 40-50 years in the future), dread this article.
I like to think that I keep myself pretty much up to date when it comes to the world of high-tech, but some of the stuff this GR piece really blew me away. Not only are there some real elements in the futuristic world of Advanced Warfare, but actually most of it is either real now (in an infant stage) or very much possible. In all the things that the article outlines, only one device from the trailer isn't really possible at all according to what we understand now… and even that is possible to do, just in a different way.
If you're a CoD fan or just someone who digs future-tech, click through and enjoy a look into the mid 21st century.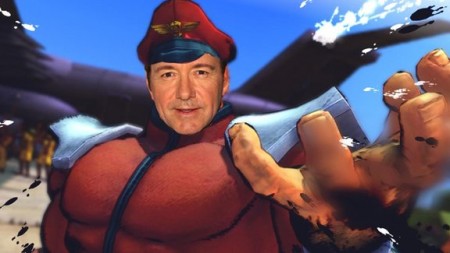 Kevin Spacey makes every game better. Here's proof.
In that same Call of Duty vein, this is a more lighthearted look at the game's star, one Kevin Spacey. Does a Spacey inclusion make this latest edition of the long-running Activision franchise pop more than any other? Would Spacey-cising other games have a similar effect on those franchises? So many questions…
If you've ever wondered what the K-man would have looked like in the starring role of, oh say… Far Cry 3 or as Hitler in Wolfenstein through, then you owe it to yourself to click here.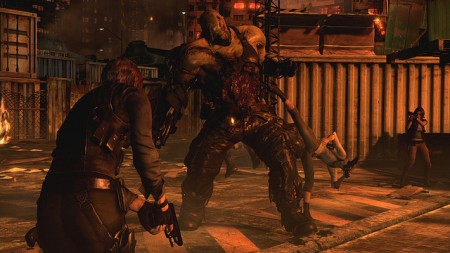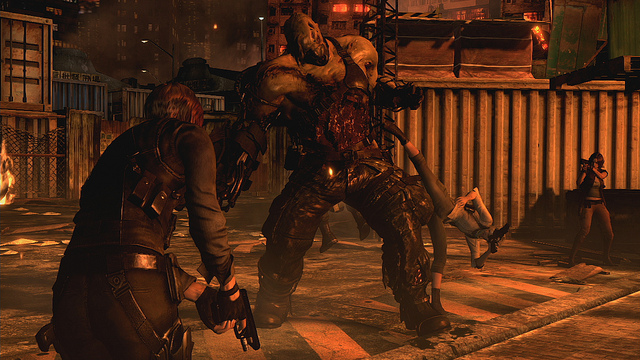 How Resident Evil 7 can save a series in crisis
Whoo… that's a pretty tall order for any game, especially one with a '7' at the end of its title.
Still though, there's plenty that publisher Capcom can do to save this once great and now floundering series. It's not like fans would probably even ask all that much of the new game- just get the series back on track and you'll leave gamers happy.
There are some excellent examples of changes that could turn this rotten ship around too. Personally, I think that ditching the story and rebooting as well as keeping future Evil's confined to a smaller, single location are terrific ideas. I'm not as crazy about a player-made character though as there would be considerably less in evolvement in the narrative in a kind of game like RE is (it ain't Skyrim after all) and I don't much care for the idea of having the game's zombie hordes be of ambiguous origins either. That's a pet peeve of mine in horror though- I like exposition a lot and I like my stuff to make sense- even horror. Oh, and no more multiplayer please. None. Nada. Zilch- and I mean co-op stuff too. Just player one alone against the horrors of whatever please.
Still though, there's plenty in this article for fans of the Resident Evil series to get all dreamy about. Now lets just hope that Capcom actually does a few of them. Click here for the full list.
__
Those are the best of the best from GR this past week. Give 'em a read and then feel free to chat 'em up in the comments section below. We'll see you back here on Saturday Radar next weekend!