Get ready for a Wargame in the newest Titanfall map teased by EA and Respawn.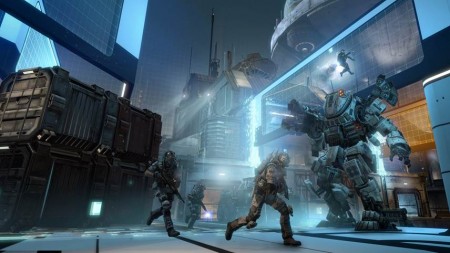 The above screen is from the Expedition map pack for the blockbuster multiplayer-only FPS from EA and developer Respawn. Entitled War Games, the map itself is set to be a parkour-centric "playground" for gamers according to Respawn Entertainment Designer Jason McCord. War Games is a kind of simulator where your team can 'practice' (of course, it's not really practice). The Militia side of the map is based on Angel City, whereas the IMC will play in something like an Airbase. You can read a lot more about the new play setting on Titanfall's official website here.
As for the rest of the maps in the pack, they're still something of a mystery, but we'll keep you up to date as usual when we have the news to share. Titanfall is available now for the Xbox One/360 and PC.