Surprise! You all don't play a ton of games that you buy on Valve's online download platform, Steam.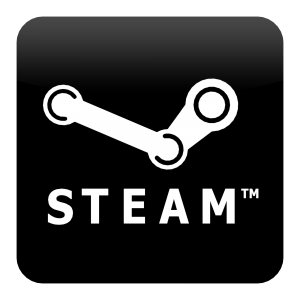 Yeah, this definitely falls into the realm of stuff that we all pretty much knew already, but it's still kind of interesting. One of the biggest jokes in gaming-fandom after all is really the lure of the Steam Sale. You know, that magical time(s) of year when Valve coordinates a boatload of sale prices on its Steam gaming catalog and you buy almost as many games as there are on offer? Well, apparently you aren't really playing all those games.
According to website Ars Technica, who took a detailed peek into spending and playing habits on the premier PC gaming service, a stunning 36.9% of games bought go unplayed. On top of that, 17% are enjoyed for less than an hour before never being looked at again.
Even though I personally have a Steam collection that falls into both those stats, it's still probably higher than I would have pegged it on both. Even with that well known thought in mind that most gamers don't play anywhere near the amount of games that live in their Steam libraries, it's still surprising. I've got to believe that particular fact is due to the insanely low prices on those games that go into effect when the service has it's famous sales, something that results in gamers buying way more than they've got the time to actually play. I know that's my 'problem'. Speaking of which, how long till the Summer Sale you think? July? …need to start stocking up on wallet cards.
Other than this, there are lots more cool facts in the report (that you can read here on Ars) if you're into this kind of stuff, including the absolutely flooring statistic that only 100 games account for half of the total games sold on Steam. Quite an odd place that Steam.
Source: MCV