This weekend GR sends delivers a better look at some of the coolness that's on the way with Nintendo's Mario Kart 8, a fun piece about secrets in games that you were never really meant to see, and some details about Amazon.com's first not-gaming machine.
Mario Kart 8 has new items, new characters, and a new coat of paint
We've been providing a pretty steady stream of content about Mario Kart 8 here on BG, but GR's piece is a great place to see it all in one place. And there is, quite frankly, a lot to see.
Not only are we getting returning vehicles, characters (ShyGuy!), and tracks (in remixed fashion), but MK8 also has a heaping helping of new elements to keep you busy. Firstly, the graphics are a revelation and show off the true (and underutilized) strength of the Wii U hardware. But also included are new power ups like the Piranha Plant and Boomerang Flower. You can also race in zero-G now, on both the walls and the ceiling.
Zero gravity racing of course, brings back some pretty happy memories of another Nintendo racer (*cough*F-Zero*cough*), but I digress. Bottom line, Mario Kart 8 is going to be one massive title and a love letter to everything fans have adored about the long-lived series over the years.
The secrets in games you were never meant to see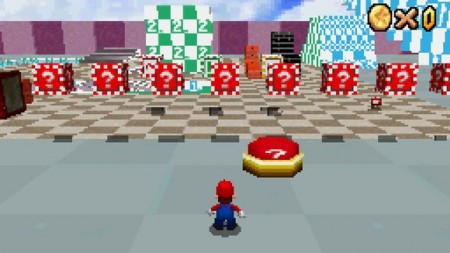 Though just for fun, this is actually a pretty darn cool piece by GamesRadar writer Justin Towell.
Now, these aren't secrets in the sense that they're going to let you in on the mysteries of the universe or anything, and they actually won't even help you get too much enjoyment out of the games that are featured in the piece. No, these are the weird kind of secrets. Those little bibs and bobs that developers just happened to leave in the game.
Stuff like levels that they didn't finish in time and still are hanging around on the disc somewhere and 'test' stages designed just for the purpose of making sure certain things 'work' in-game. Just because these secrets have little to no bearing on the actual gameplay doesn't mean they aren't fun though.
And even if you never see them with your own eyes, isn't just knowing they're there making you a better gamer? Kind of? Maybe? Just click here.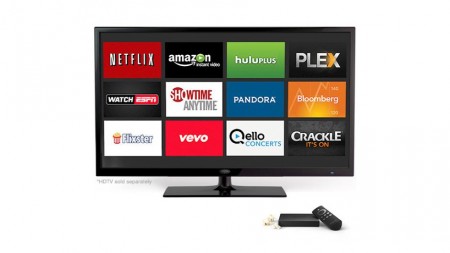 Amazon Fire TV has games, yet is somehow "absolutely not a game console"
If you blinked the other day, you might have missed that Amazon (yes, that Amazon) made an announcement for their first ever set-top box. The industry was all atwitter about it for about five minutes and that's mostly because, even though they introduced a gaming controller for it, Amazon is insisting this isn't a gaming machine in any way, shape, or form. You better believe that little nugget will kill an internet buzz faster than a ten year old meme.
And yet, in almost the same breath, Amazon released a $40 controller modeled after the Xbox 360 pad for it (which I hear is atrocious) and issued a PR statement saying that other consoles had better 'watch out' for the Fire TV. Two conflicting lines of thought about a product coming from the very company that released it isn't very comforting for anyone who is giving serious thought to actually buying one, now is it?
In any event, I'm going to stop right here because Lucas Sullivan does a stellar job of summing pup just what the Fire TV is (or isn't) in his article on GamesRadar. You can find that piece here, and I suggest you give it a serious once over if you're even remotely thinking about buying one.