Act II of developer Crate Entertainment's post-apocalyptic action/RPG hits Steam's Early Access program.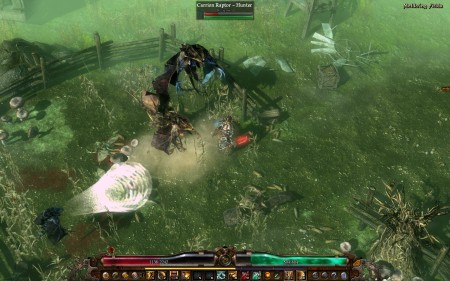 Act II of Grim Dawn sets players to task against "the depraved Four Hills gang" and their boss Darius Cronley. Things will get even less sunny as you head down into the under-city of Old Arkovia. There you'll find that nothing is what it seems to be and the final days of Arkovia are revealed in all their glory. I'm guessing that's not a good thing.
Act II showcases the consequences of choice. Desperation has driven human survivors to extremes and nothing is what it seems. Tough decisions will leave significant impacts upon the world. Strangers on the road, families, and even entire villages may live or perish based on the player's actions.
In all, the new Act expands the game's play time by anything 10+ hours (bringing it to 20+ total) and adds a new challenge dungeon (the Steps of Torment), 10 new enemy types, 23 new boss characters, 35 character levels and a whopping 106 new items including an addition to your arsenal with dynamite. Explosives will come in handy in a very big way too here as you'll need them to blast your way through the under-city.
Grim Dawn Act II  is available now in the Early Access area on Steam for the PC for $24.99 USD, which is a $5 discount over what the final version of Crate's action/RPG will cost when it sees release later this year.