Sure Toy Fair might be over, but our coverage rages on as we take a look at the Dark Horse booth and those awesome Game of Thrones statuettes.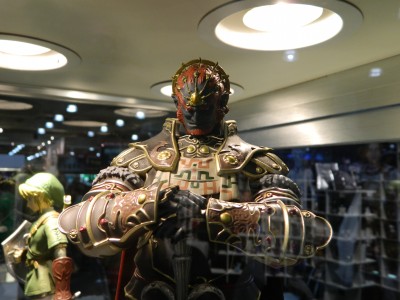 One of the bigger surprises at the Toy Fair I thought, was Dark Horse. The company, who's definitely better known for their comic books than their collectibles (though they do make some excellent stuff) had a terrific booth with some awesome statuary for both Game of Thrones and Nintendo's Legend of Zelda property on display.
The GoT stuff I was aware of, but the Legend of Zelda pieces were seriously awesome and a great surprise. Gannondorf and Link both looked great and left me hoping for an expansion into some smaller scale stuff (and more of it). As usual, everything below is listed for release some time this year. Also as usual when you're talking about Dark Horse in general- everything below is extremely cool.